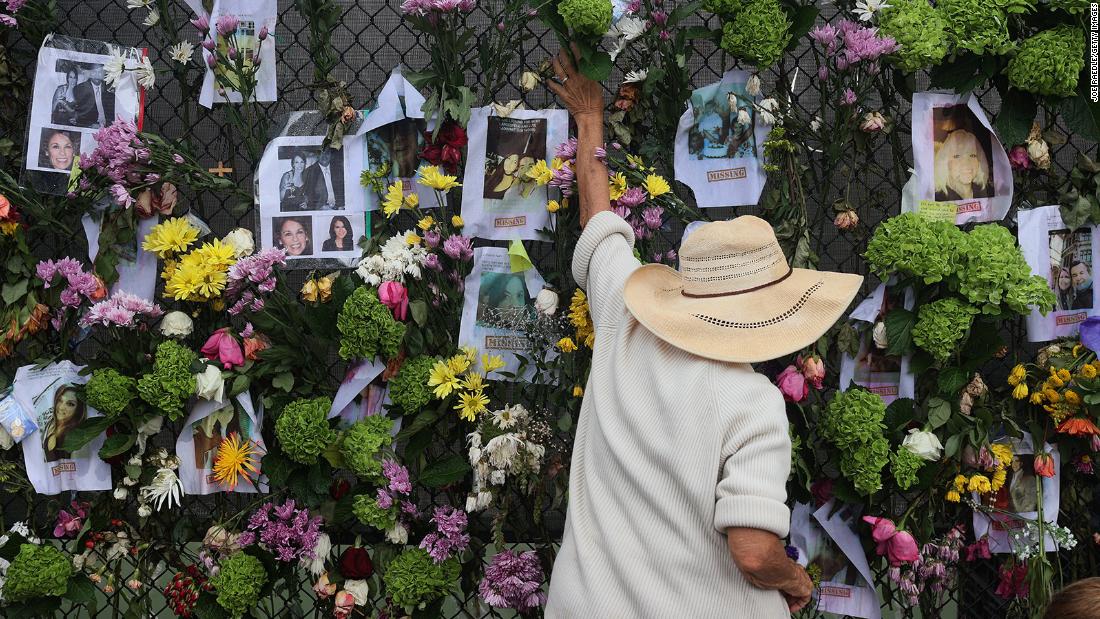 Florida Gov. Ron DeSantis, a Republican, thanked President Biden during a command briefing on the Surfside building collapse, putting partisan politics aside as he appeared beside the President. 
"You recognized the severity of this tragedy from day one and you've been very supportive," DeSantis said. 
DeSantis continued, "The cooperation has been great – the local, both the municipal and the county, have been fantastic, and you guys have not only been supportive at the federal level, but we've had no bureaucracy," pointing to quick responses from local to state to federal government via FEMA – the Federal Emergency Management Agency. 
Noting that this is the first time, outside of a hurricane, that all of Florida's search and rescue teams have been mobilized, DeSantis praised first responders for the "grueling" work, and said it was "helpful" that teams from other states have come to support recovery efforts. He also suggested that mental health resources for those first responders will be important going forward. 
"We do appreciate the collaboration from local, state, and federal," DeSantis said, thanking Biden.